SWX can handle any of your transportation needs. Whether you require flatbed, van, refrigerated, curtain side, job site delivery, or any specialized equipment, SWX can work with you on a solution.


Our solutions don't just stop with the equipment and drivers. Many of our customers incorporate dispatch, yard management, warehouse/forklift personnel, and long haul freight brokering into their dedicated solutions.

Whatever your need, SWX will customize a program that will bring value to you and your customers and allow you to focus on your core business.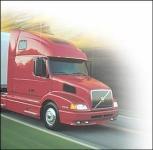 To compliment our existing fleet we believe in partnering with only the highest quality carriers. Every carrier in our network has undergone a diligent screening process. Thousands of carriers have been filtered through our system to insure performance and safety standards are met. This process also regulates insurance levels to guarantee that our customers' product is always protected. To maintain quality control our staff is constantly monitoring each and every shipment to insure that your product is delivered within your specified parameters.