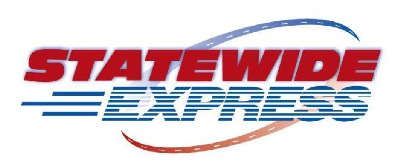 We've all made understanding transportation our lives' work. We've built and run some of the industry's best-known companies - names you know very well. We've answered phones or worked beside you on docks. Some of us have been at the forefront of transportation systems technologies. Together, our hard-earned transportation know-how have helped us create the world's finest transportation network solutions for shippers and carriers.

We help our customers outsource some or all of their transportation needs. The costs of obtaining and maintaining private fleets are skyrocketing, and the liability of having trucks on the road is frightening. SWX Enterprises can help you eliminate that liability, reduce transportation costs, improve customer service, and allow you to focus on your core business.

If you already outsource your transportation, find out why State-Wide Express has been named "Carrier and Partner of the Year" by one of the largest retailers in the world. We are confident that our approach to dedicated transportation will be worth a look.

For over 29 years customers throughout the United States have been taking advantage of the services that SWX has to offer. We are confident that we can provide you with a viable option for your logistical needs and become the catalyst that keeps you one step ahead of your competition.